L'Italia è il quarto paese più visitato al mondo
Soltanto con Shoppi puoi raggiungere turisti di tutte le nazionalità in tempo reale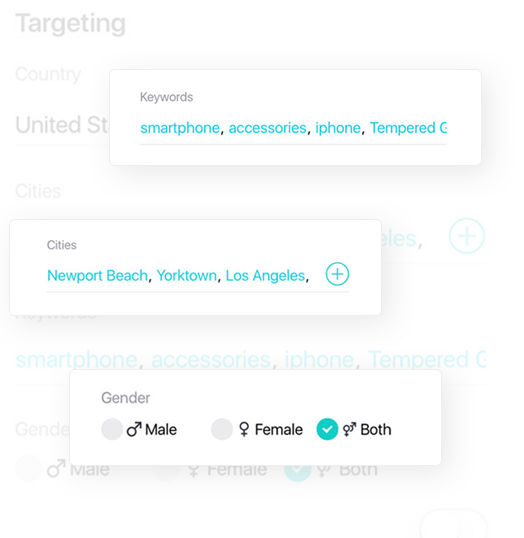 Nessun costo nascosto. Niente commissioni.
Aiutiamo le aziende a raggiungere milioni di persone in movimento, ogni giorno.
Apri il tuo account
Shoppi non è solo un marketplace, ma uno strumento pubblicitario sofisticato che ti permette di promuovere il tuo business in modo immediato e su tutti i dipositivi mobili, raggiungi clienti sulla base dei loro interessi e posizione geografica.
Inserimento su Shoppi App
Statistiche visite dettagliate
Sincronizzazione con pagina Facebook
Gestionale ordini
Sincronizzazione account Twitter
Ricezione pagamenti tramite PayPal
Template personalizzato
Sistema gestionale helpdesk
Amministrazione con staff e ruoli
Ricevi pagamenti con carta di credito
Much more
Frequently Asked Questions
Shoppi nasce come piattaforma per gli acquisti in viaggio. Oggi Shoppi è la shopping app di riferimento per i consumatori che si spostano continuamente, che non si ferma alla funzionalità di ricerca, ma offre la possibilità d'interagire con tutta la community locale per acquistare in tutta sicurezza.
Il processo d'acquisto inizia con la ricerca di informazioni, soprattutto online. In questo momento la maggior parte dei venditori non è in grado di offrire informazioni sulla propria azienda, sui propri processi produttivi e sui propri prodotti/servizi. Questa mancanza di informazioni conduce spesso il cliente a finalizzare l'acquisto su un altro venditore reputato più affidabile.
Basta registrarsi gratuitamente a Shoppi, caricare il logo dell'attività, inserire dei contenuti ed abilitare i metodi di pagamento.
Shoppi permette l'utilizzo della piattaforma con limitate funzionalità gratuitamente e illimitatamente. Per maggiori informazioni vedi i piani.
Promuovere il proprio business a costi molto contenuti, poter affiancare la pagina ad un sito esistente o utilizzarla come e-commerce principale della propria attività con potenti funzionalità gestionali e di marketing.
We support top-notch businesses by empowering their customer journey. We genuinely believe that visual categories offer time-saving experience in browsing vast catalogues – with the aid of machine learning, we provide an ongoing tailored SmartFeed to each customer.
Engaging with current customers and attracting new audiences is essential to the survival of most B2C businesses. Shoppi is innovative mobile commerce and social media platform that allows you to sell to and engage with a mobile audience. It also operates as a 'Point of Sale' software enabling you to accept face to face payments through in-store hardware. With Shoppi POS, you can access a wealth of active shoppers without the need for additional SEO or marketing budgets – our software handles all this for you.
Shoppi gives you access to active mobile shoppers that may not be possible to engage with through digital or traditional marketing methods. Your sales process is streamlined, and you are given insights that will help you drive more sales than the conventional solution. Fresh new content from your business will be promoted to the users via a smart stream, and the payment process is made simple. Loyalty is encouraged through the social aspect of the technology, and new customers can be reached through engaging content.
Our technology will start from scanning your website, social media and existent data on the web to gathering accurate data and keep them synced for you. Our technology and experience in big data and content analysis offers you a powerful and fully automated way of processing and storing your data to appeal to our user base.
Abbiamo pubblicato un contatore su ShoppiApp.it, tuttavia incoraggiamo le aziende a creare il proprio traffico con l'aiuto della nostra piattaforma poichè la maggior parte del traffico arriva da motori di ricerca e influencer, che riprendono i contenuti di qualità pubblicati nella nostra piattaforma.
We can offer your company "data insights" that will show, if our platform fits your business. Our data insights will include visitors, platforms, and record of all content published by you on Shoppi© – this is a great way to test your marketing.
If you are a large company, we will assist you with setting up your business profile reply to all your questions (free of charge).
Simply create your free business account at Shoppi, upload your business logo, fill your payment details, and publish your first content such as photos and articles.
Any business that has a product or service that is marketable to a consumer is compatible with Shoppi.
Simply create your free business account at Shoppi, upload your business logo, publish your first content, and fill your payment details in by enabling payments.
Shoppi is suitable for any business. Businesses can upload their price list making it possible for customers to book services.
Yes, all customers can connect their domain to Shoppi page or buy a new unique domain.
The minimum contract period is either three months or six months for startup plan and 1-year subscription for higher plans that is automatically renewable at the end of the period.